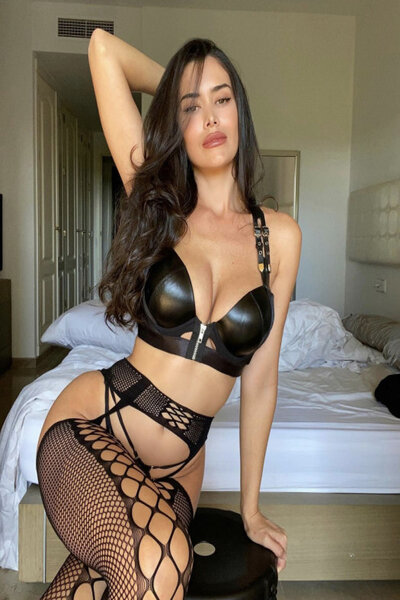 BARBARA – ZURICH ESCORTS: This Is What Professionals Do
Hello gentlemen,
My name is Barbara,
A highly experienced independent 'playmate', 'lover', 'courtesan', 'cock connoisseur', whatever you desire to call it, your ultimate fantasies are my guilty pleasures. I have quite the liking and natural skill in the art of fellatio, fornication, foreplay, and fucking, the 'F' words never felt so good!
I am Spanish born and bred with a mixed European genetic heritage from the West, South, and East. A busty brunette that is highlighted caramel blonde with a fair complexion.
Refined and composed on a dinner date, wild in the sheets and a passionate lovemaker. Intense, frivolous or simply a cuddle, your satisfied desires make me content.
Athletic, toned and fit with a lusciously toned round ass, my body wants to be enjoyed by you, as I want to enjoy and taste yours. Perky, firm DD breasts with pink erect nipples that enjoy being gently fondled and a tight, light pink wet pussy that enjoys being licked and teased.
Poised, exquisitely refined and highly educated, I enjoy meeting new gentlemen and having an intellectual conversation in between rounds of playing between the sheets.
The thrill of meeting a new person excites me, and the excitement of building a regular bond with someone I meet regularly captures me.
Juicy and sweet sensual pleasure, I want your body against mine, if only you will give it to me.
And so the fairy tale ended with both of us exhausted from multi-orgasmic ecstasy.
With intense orgasmic pleasure,
(Or pain, for my BDSM and kink admirers)
– Barbara is drug and disease-free. She will terminate service for not respecting her no party booking and bareback full-service policies.