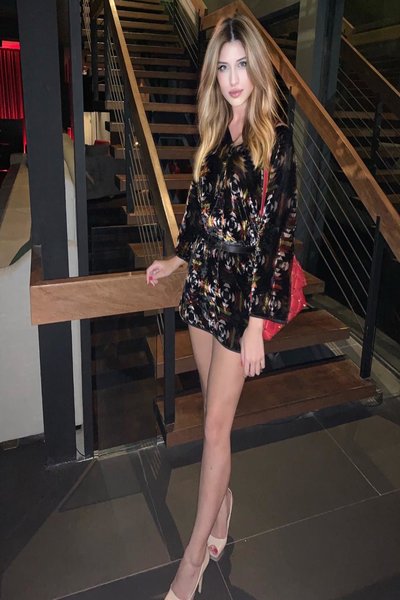 MELISSA, 10 Ways To Reinvent Your ZURICH ESCORTS
Hi, my lovelies! I'm a former contemporary dancer and circus performer with a passion for burlesque, Latin dance, and aerial trapeze. So I'm super slim, athletic and very flexible – I think you can imagine just how much fun you could have with that 😉
I'm pretty submissive but wild with it – my personality is eager-to-please, genuine, open, positive, and adventurous. I am sensual, hedonistic, and erotic.
Tell me what you'd like to do with me – I'm very open-minded. One of my favorite things to do is to be blindfolded and tied to a bed and then be teased with a vibrator – how many times can you make me come do you think and can you make me squirt? Believe me, I'll return the favor with bells on 😉
I love to be filmed! If you'd like a piece of me to take home with you, let's make a sexy video together for that extra something special.
I enjoy almost any activity and will try anything at least once. I'm always on the lookout for something that breaks the mold or employs an exceptional idea – that really gets me going, so if you're creative you better bring your earplugs 🙂
I am available for social escapades as well as bedroom fun. Special rates are available for social time out on the town! I am also available for overnight bookings or can be your travel companion on an exotic holiday away.
I am currently studying a double degree and spend some of my free time volunteering or out in nature at music festivals, doffs, or burns. Likewise, I love strange music, but also any excuse to dance and have fun.
Furthermore, I'm a real mix – a wild child but also very centered and peaceful – life is way too short not to enjoy every moment you can.
In my downtime, I like to relax at cafés with good coffee and a book. I also love yoga, Pilates, and being as active as possible. I've travelled to the Caribbean, Mediterranean Europe, Canada, and South America.
Not only that, but I love meeting people, and I'm always looking to experience new things, new places, and new ideas. I love really getting to know someone who I like.
So let's play. Can't wait to meet you.
Melissa